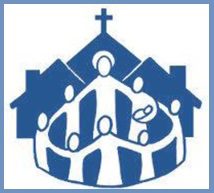 Second Hour -Catechesis program and faith formation for the youth of
St. John's & St. Mary's Catholic church in grades Preschool – 12th
Second Hour is our catechesis program for all youth from Preschool through High School to: become catechized in the Catholic faith; to prepare for the reception of the sacraments of Reconciliation, Communion, and Confirmation; to know, grow, and live their faith; and strengthen their relationship with God the Father, Jesus Christ, and the Holy Spirit.
If you have any questions, please contact Jessica West at 419-782-2776 or 419-782-7121
Please sign up for Remind Text Alerts on Second Hour happenings & cancellations by texting @jwests to 81010
*please note that beginning January 28,2019, the Remind text alert system will not be able to text Verizon customers, due to Verizon increasing their cost by 11x!  To continue to receive the notifications, please download the Remind App from your App store or sign up for email notifications through Remind.
Second Hour Religious Education Facebook Page