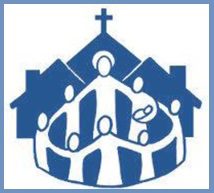 Second Hour -Catechesis program and faith formation for the youth of
St. John's & St. Mary's Catholic church in grades 1st – 12th.
Second Hour is our catechesis program for all youth from 1st grade through High School to: become catechized in the Catholic faith; to prepare for the reception of the sacraments of Reconciliation, Communion, and Confirmation; to know, grow, and live their faith; and strengthen their relationship with God the Father, Jesus Christ, and the Holy Spirit.
If you have any questions, please contact the parish office at 419-782-7121 and ask for Brandon Bryant, Pam Lightle or Ariel Rhodes.
Please sign up for Remind Text Alerts on Second Hour happenings & cancellations by texting @sjsm2122 to 81010
To Register Online for the 2022-2023 year, please click on Second Hour Registration
Click here for the Second Hour Newsletter  – Second Second Hour mailing 2022-23
Second Hour Religious Education Facebook Page